PBSE Fall Research Conference
PBSE ANNUAL RESEARCH CONFERENCE
In the fall of each year, PBSE sponsors a research conference at an off-campus location to introduce new predoctoral fellows to our wider research community. Approximately 150 graduate students, postdoctoral fellows, and faculty members from the Departments of Molecular, Cell, and Developmental Biology, Biomolecular Engineering, Chemistry and Biochemistry, and Microbiology and Environmental Toxicology attend. In addition to feature presentations by new PBSE faculty and an invited keynote speaker (see below), the conference includes numerous short presentations by pre- and postdoctoral fellows. The informal conference format is designed to encourage scientific discussion across disciplines to foster future research collaborations.
---
2020 PBSE Research Conference
Thursday, September 10, 2020
Location: Virtual due to COVID-19 protocols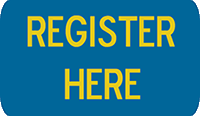 Faculty members should register themselves and their lab members to coordinate lab posters/talks.
Deadline to register is August 31, 2020
---
Keynote Speaker:
George M. Church, Ph.D., Professor of Genetics, Harvard Medical School
Dr. Church is a Professor of Genetics at Harvard Medical School and Director of PersonalGenomes.org, which provides the world's only open-access information on human Genomic, Environmental & Trait data (GET).
His 1984 Harvard PhD included the first methods for direct genome sequencing, molecular multiplexing and barcoding. These led to the first genome sequence (pathogen, Helicobacter pylori) in 1994. His innovations have contributed to nearly all "next generation" DNA sequencing methods and companies (CGI-BGI, Life, Illumina, Nanopore). This plus his lab's work on chip-DNA-synthesis, gene editing and stem cell engineering resulted in founding additional application-based companies spanning fields of medical diagnostics (Knome/PierianDx, Alacris, AbVitro/Juno, Genos, Veritas Genetics) and synthetic biology/therapeutics (Joule, Gen9, Editas, Egenesis, enEvolv, WarpDrive).
He has also pioneered new privacy, biosafety, ELSI, environmental and biosecurity policies. He is director of an IARPA BRAIN Project and NIH Center for Excellence in Genomic Sceince.
His honors include election to NAS & NAE & Franklin Bower Laureate for Achievement in Science. He has coauthored 537 papers, 156 patent publications, and one book (Regenesis).
 See Dr. Church's website for more information about his research: http://arep.med.harvard.edu/gmc/
---
---
View the conference program schedule: 2020 PBSE Research Conference Program

---
| | |
| --- | --- |
| | UCSC's graduate Program in Biomedical Sciences and Engineering is supported by training grants from the National Institute of General Medical Science and the National Human Genome Research Institute. |